Looking for a great summer dress pattern for girls?
Are you looking to sew the perfect summer dress pdf pattern? Here at Sofilantjes, we have many beautiful pdf patterns to help you sew the perfect dress. All of our patterns are packed with options, one being the skirts are made to fit the other dresses too. 
Let's meet the dresses.
We'll start with maxi dress patterns. I absolutely love maxi dresses. I live in them the whole summer. My girls love them too. They have no trouble climbing anything in them, either. The maxi dress patterns we have are:
First up is the Litore Dress. This pattern comes with loads of skirt options. It's a beautiful strappy dress with a lined bodice. The Litore Dress is made for knit fabric, and for those who love to make matching outfits with their children, we have the Litore in adult sizes too!
The Brueram Dress is one of the first patterns we drafted and recently updated. It's a woven dress with a shirred or elastic back. Never shirred before, no problem. Either read this blogpost or use the elastic casing option where you just pull elastic through.
Last but not least we have our Aureum Dress. A beautiful straight dress with side splits and multiple back options to be creative. Check out the listing and you'll see lace and other beautiful fabrics used. When you are done, sew one for yourself with the adult Aureum Dress pattern.
Love maxi dresses but looking for more twirl? We have that. Let's start with proper summer twirl dresses: no sleeves and beautiful back options.
The Videre Dress is a beautiful dress made with bias binding and an open lower back option. The dress has a half-circle skirt. Like some of the others, this pattern has adult sizes.
One of our best-selling summer dress patterns is the Solis. It has a full-circle skirt and an incredible back detail. The racerback is made with loops. The bodice is lined to hold the heavier skirt. For those who want less twirl we do have a pleated skirt option.
Another racerback option that is different than the Solis and a real fabric saver is the Optimum. It also has a lined bodice and multiple color block options for the skirt.
The Festum doesn't have a special back, but it does have braided straps, a lined bodice, and the most festive circle skirt in 3 layers! As an added bonus, this dress starts at baby sizes.
Our favorite one-shoulder option is the Montis. With two bodice options, one lined and one not lined, you are ready for all summer temperatures. The Montis has a ¾ circle skirt.
And last but never least is the Vallis. With alow back, unlined bodice, and half circle skirt you have a very easy summer dress and a quick sew. The different skirt options help you to make a new dress every time.
Note that all skirts of the above mentioned patterns are interchangeable.
Cute right? For the girls who are not fans of twirly dresses but are still looking for a proper summer dress. Check these out:
The Mantica is one of our personal favorites. With the gathered skirt or the sporty short skirt and three back options it is one of our best patterns. The perfect summer dress pattern to save fabric on to. You'll love this one.
Felix is one of our newest summer dresses, released in 2021. It is one to love. The Felix is lined with a cami top. The loose fit of the main dress is not only beautiful but airy too. The one shoulder neckline is one to love. Looking to sew for yourself? The adult Felix has a self bra sewn into it.
Looking for a sleeves summer dress? We have that to!
Check out our Papilio. Paradisum, Risu, Via and lots more to be found here.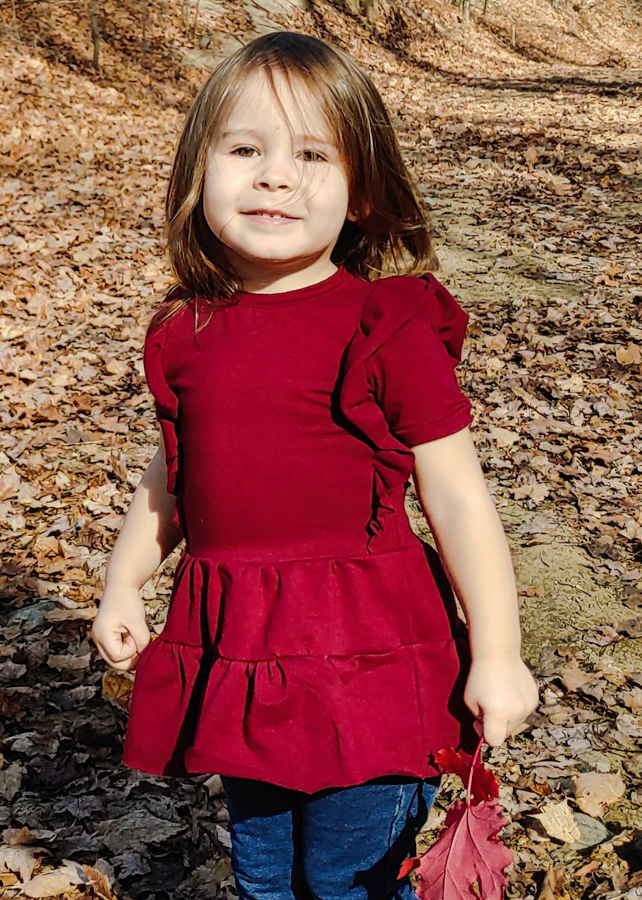 ---
---
Buy more save more
(PDF patterns only)
Spend €25* or more and save 10%.
Use code: SAVE10
Spend €45* or more and save 20%.
Use code: SAVE20
Spend €65* or more and save 30%.
Use code: SAVE30
(Sale items excluded)
* Excl. Taxes
---
Recent comments
---
Archives
---
---
Thank you for visiting
Thank you for visiting our website. This website and all its content are copyright protected. Please ask permission before sharing any pictures or articles, especially when a child is shown in the image.