Guest post by MoonStar
Yesterday I told you how Sofilantjes decided to start working on some FAQ's.
Quite a few of these Frequently Asked Questions involve parts of the instructions in the Sofilantjes patterns. Instructions are quite clear and I find all patterns pretty easy because of the combination of written instructions and graphics. But sometimes it happens that the confident beginner needs some extra help and even the more experienced sewist can have a temporary brain freeze. And so I thought it would be nice to add some photo tutorials.
First pattern I'm tackling is the Nivalis Dress & Tunic, more specifically 3 questions we hear often:
How to…
– hem the bottom (that strange corner part)
– sew the colorblock version
– make and attach the collar
Yesterday I've explained 2 ways to hem the bottom. Today's post is all about the colorblock version of the Nivalis Dress & Tunic.
How to sew the colorblock version?
For this one I will be showing you step-by-step photo's
Important note: when making the colorblock version you need to read the instructions about which pattern pieces to use. Actually I think it's important to read all instructions carefully before you start.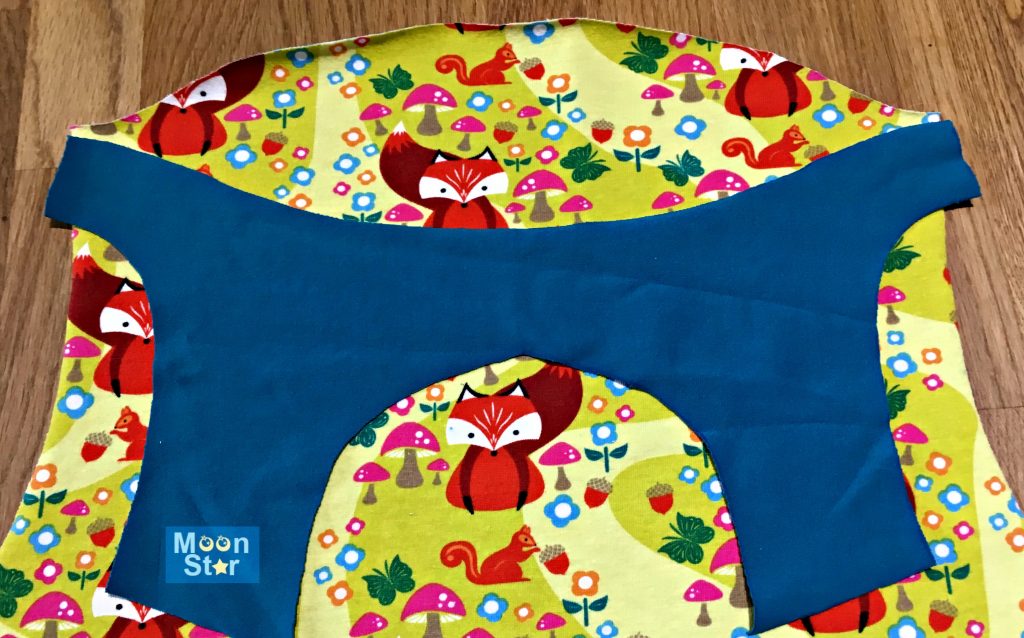 Repeat these steps for the back bodice pattern pieces.
You are now ready to continue with the instructions of the Nivalis Dress & Tunic.
Come back tomorrow to see how you can make & attach the collar to the dress.