Every pattern I create has a first version. If I count figuring out how I want to have it there would be 3. I started out with a braided back.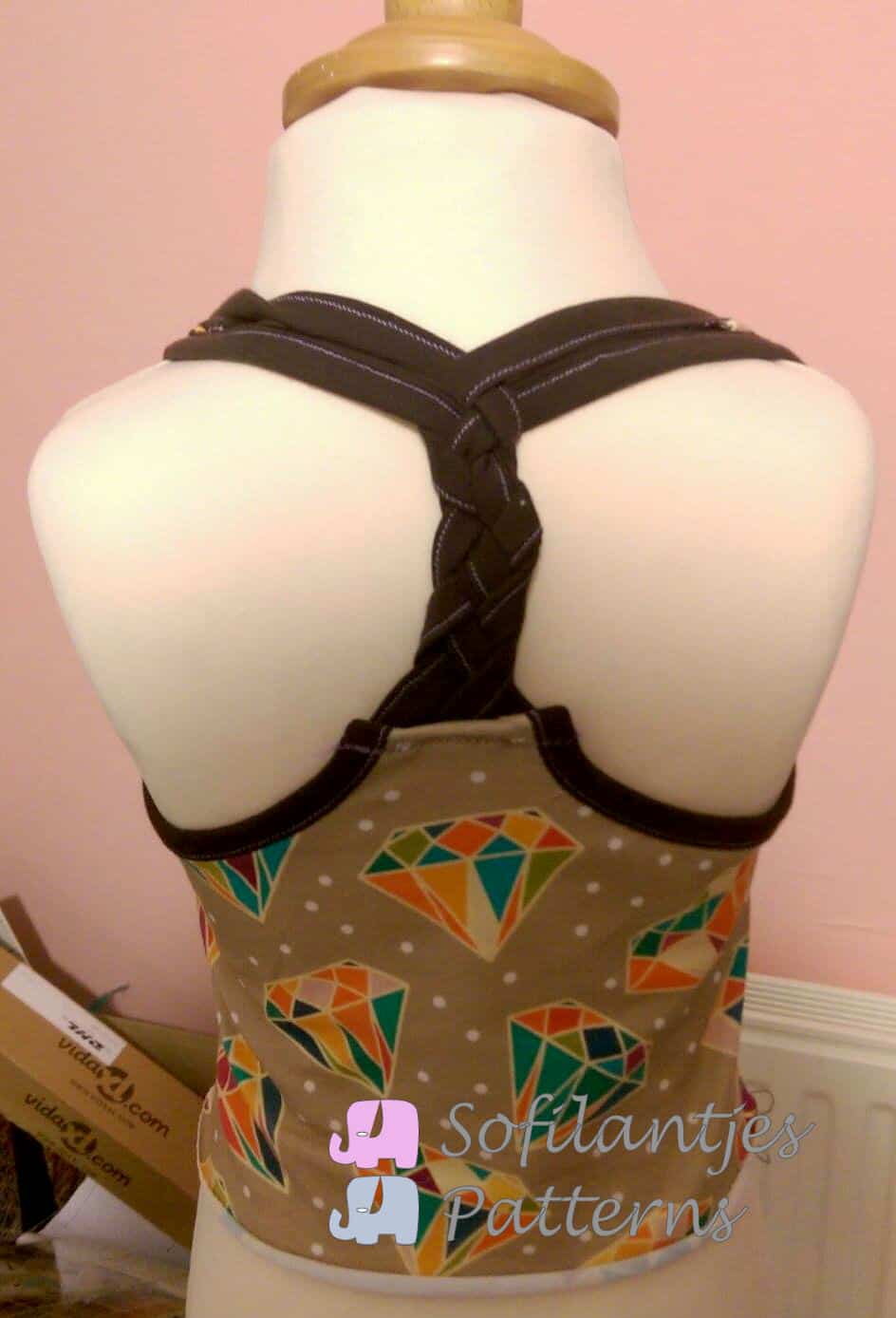 I did not like it, so version 2 was born. I used bias binding to create two loops that were folded around the bias binding in the neck. That did not look good either. (Please excuse the bad late night picture, but you get the idea) 😉

After these two versions I was sure I wanted a loop. I thought about how my testers said they liked tight fitted clothing to be as seamless as possible because of sensory issues and version 3 was born.
After this there where 3 more versions to figure out the neckline depth and ease in the bodice. Plus I had to test the circle skirt and pleated skirt. But I did finish the dress.
The dress is made out of scrap fabric. Sadly there is glue on the black fabric that I used for the back. So I am not sure if she will wear it outside. But I think it's pretty.