Yesterday we showed you a small selection of beautiful tester's photos. And if you follow the Facebook group, Instagram account or Facebook page, you might have seen many, many more. There are so many beautiful ones to show you.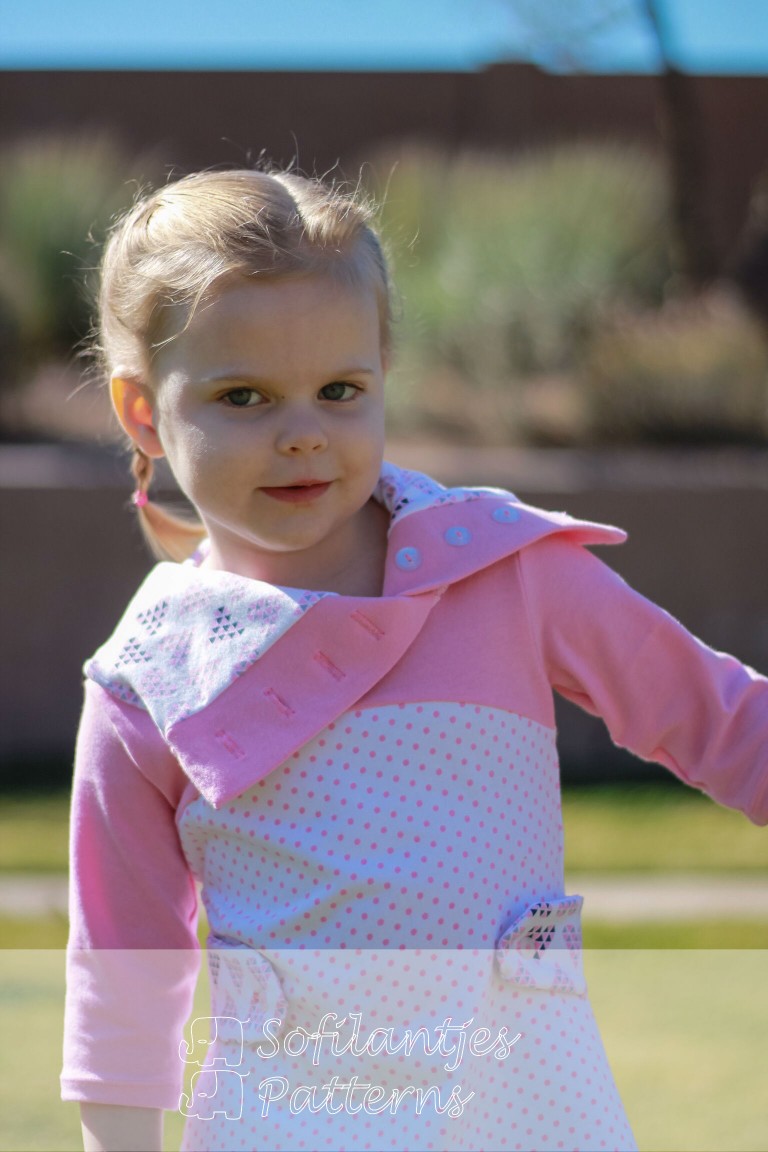 If you missed yesterday's post. Let's repeat a small portion of it.
The Nivalis Tunic and Dress.
* The Nivalis has two lengths, but you might have guessed that already 😉
* Two different bodice options, with or without color block
* A collar, hood or plain neckline
* Three sleeve lengths. Cap, 3/4 and long.
Made for knit fabrics with at least 30% stretch. The dress has little to no ease, so it is slim fitted. The waistline is tapered. The waist tabs add a nice accent to the waist, visually creating a nice slim waistline. You can get it for only $5(excl tax) for one more day. It's in our SHOP.
Ready to see all the pretty testers results again?
First up is a tunic with color block and hood. And a very beautiful young lady!

Next, a simple neckline with color block. I love the colors on this one.

And to show you that less can be more…..

But more can be very fun too!

Now I can tell you so much more about this beautiful pattern and all the combinations you can create. You can make even more creations when you mix and match with the Hibernis Cowl pattern! But it's more fun to look at the pictures right? Just do not forget to grab the pattern when you are done 😉