We need some good fortune, and the Fortuna Sweater is just the thing we need. If you've been a regular customer, you already know that we can NOT resist color-blocking. It's our thing, but I digress. Allow me to introduce you to Fortuna. It comes in our standard sizes 12m – 14/ 80 – 164; there are two back options, sleeve options, and lengths. Our testers also figured out many different ways to embellish this pattern that adds no extra time to assembly.
Let's take a look.
Front Bodice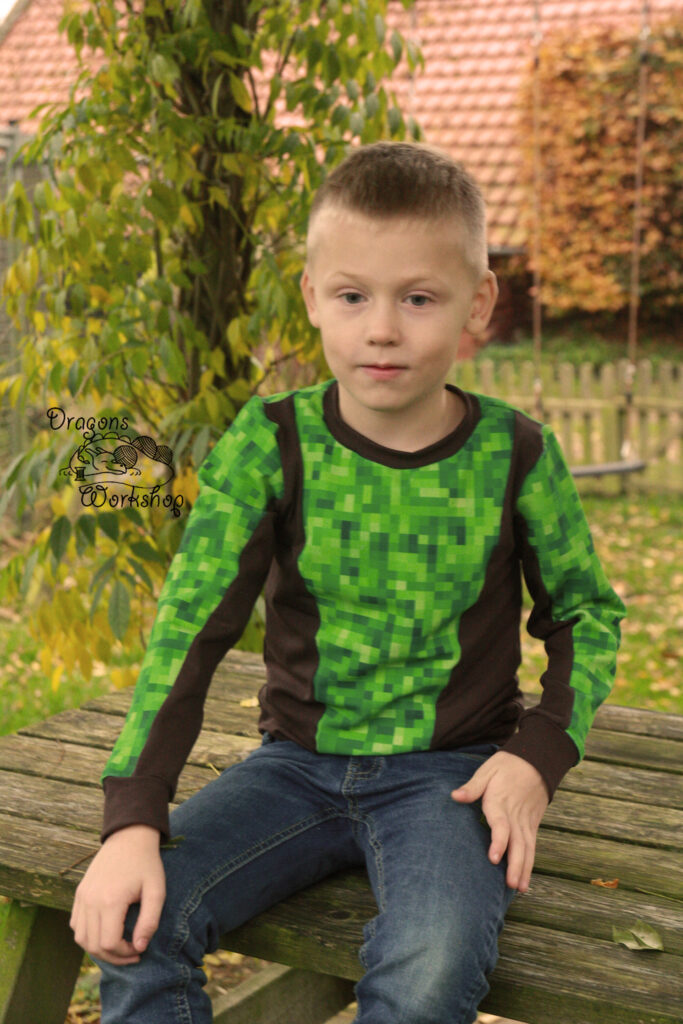 Back Bodice A
Back Bodice B
Sleeves
Hacks
There are so many things you can do with this pattern. Add some ruffles, add piping, use a zipper on the pockets. Our testers have also used the Regem, Velocitas, and Omni hoods. The possibilities are endless.
You can get your copy using the links below.  These are affiliate links so that the author will get a small percentage of the sale at no cost to you.  If you are a Sofilantjes Sew and Show member, join us to show off your Fortuna Sweater.
The Fortuna Sweater release sale runs from Friday, November 19, 00.00 CET (November 18, 6 pm EST) through November 23 00.00 CET (November 22, 6 pm CET) €5,51 excluding EU taxes. The pattern is on sale for €5,51 excluding EU taxes.
English – https://www.sofilantjes.com/product/fortuna-sweater-english/?affiliates=4
Dutch – https://www.sofilantjes.com/product/fortuna-sweater-nederlands/?affiliates=4
French –  https://www.sofilantjes.com/product/sweatshirt-fortuna-francais/?affiliates=4