Can I show you one more shirt before release. I know it's not very nice to tease you like this, but starting tomorrow I have no many testers versions to show you. And I really want to show you my third one. (I actually made 4 but forgot to get that one on camera before I gave it away.)
This version is a combined one. The front is made using option A, the princes seam. But the back is option B. I did not use the small pocket. And I choose not to do the cowl either.
I did finally got to use that my little pony panel I was hoarding. And yay for me that it matches her my little pony stuffy that I bought for her in London two years a go.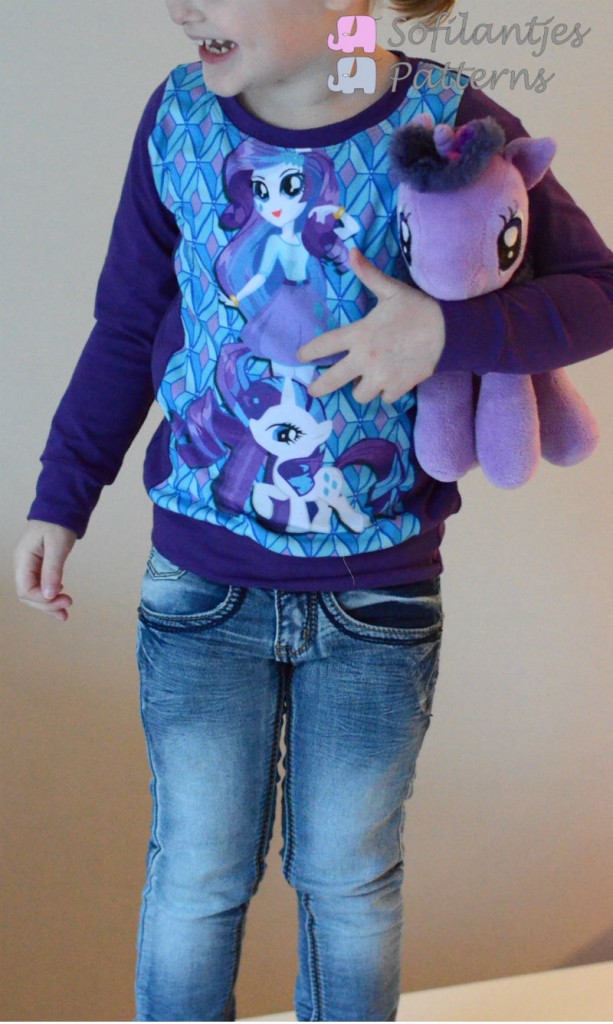 Well ok, it is not the white pony on het shirt but the color matches. The purple fabric I bought a while back to sew her some pyjama pants. But when a pattern like this comes along, pyjama pants will need to wait. I love this shirt so much more.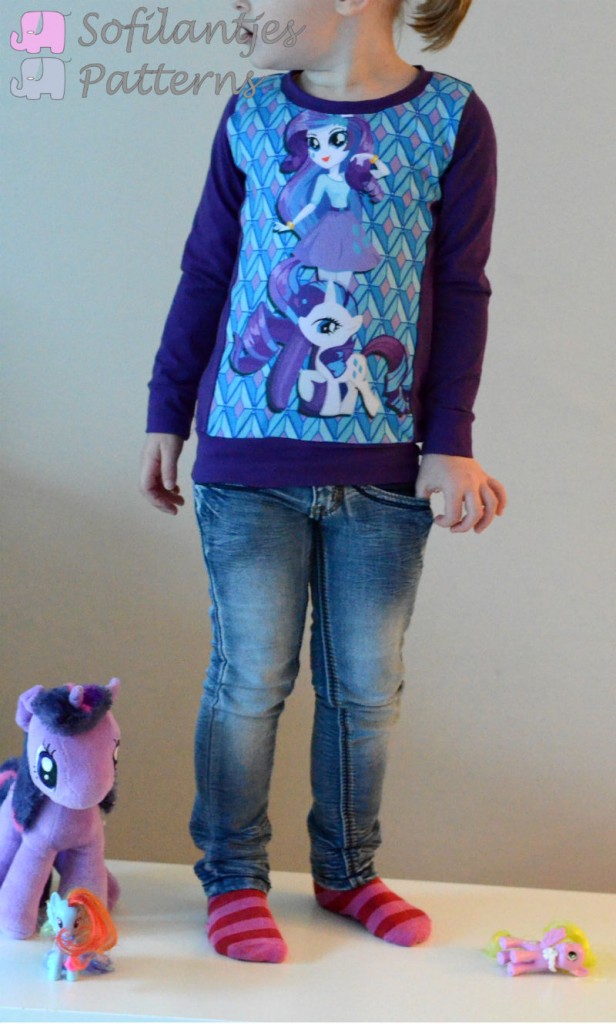 Pictures were made early on a dark day. Can you tell? I think that if I would make her some matching pyjama pants (I will need to buy new fabric) it will look like a very cute pyjama. What do you think?
Oh, and do not forget to check back in tomorrow. The release sale will be worth coming back for.
See you tomorrow!