Yay, it is finally here! I have been teasing you with sneaks and stories… Sorry for that! But now you can make one yourself. Time to sew a beautiful Hibernis Cowl shirt for your lovely.
In case you did miss the previous posts and/or all the posts in the Facebook groups or in IG. Here's a the info.

The Hibernis Cowl shirt is a slim fitted shirt with two bodice options. Option A features princess seams on front and back and two pockets (one small and one big).
Option B is the simple sew. No princess seams and no pockets. But still very cute.
Didn't I say it was cute! She really is, isn't she?
The cowl is optional (off course). But even after sewing the cowl and the tabs it is optional. Let me show you.
The cowl isn't sewn on the shirt but sits loose on the shirt. And when you take it of you can just tie a knot in the tabs and have a nice shoulder embellishment. Now, I have to be honest and tell you that this was not my idea. The cowl was, but the knots idea came from my amazing testers. So thank you ladies.
The pattern has three sleeve lengths. Short, 3/4 and long.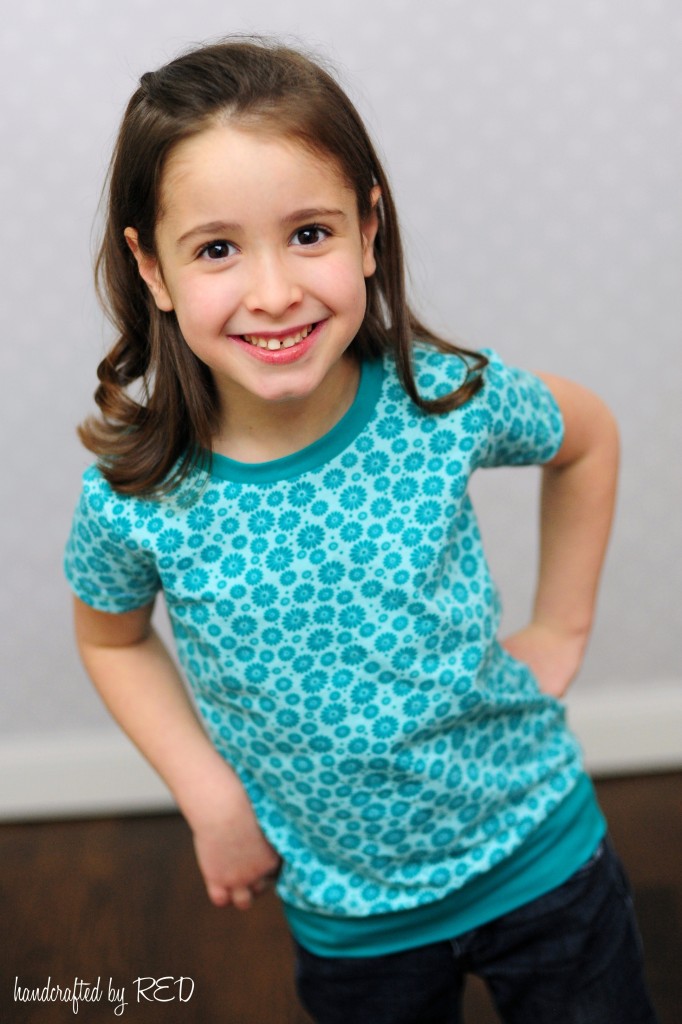 It comes in sizes 12M/80 to 14y/164. So you will have a long use for this pattern or have the perfect tween pattern for your lovely little lady.
Have you fallen in love yet? There are so many more picture that I can show you. And I will. Tomorrow…..
Let's talk about the sale shall we?
The Hibernis is on SALE for two days only. Yes that is very short but you can grab it for only $5(excl. tax)! Do not hesitate and get the English version HERE. Would you rather have the Dutch version, klick HERE. Do not forget to read the listing.
And to add one more surprise…. This is our first pattern that has trimless pages. Woohoo! No more cutting only taping. Enjoy!